SCHOLARSHIP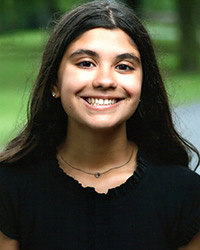 Josephine Jenne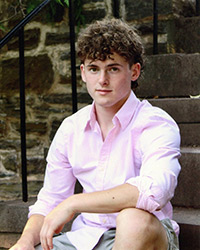 Brendan Chrysler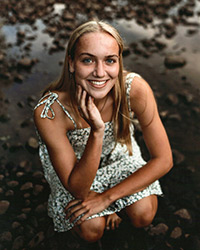 Maria Stuhlman

The Association has awarded 137 scholarships since 1974 to graduating seniors of The Whitesboro Central School District as of June 2020. These scholarships are awarded to seniors who are going to college or a vocational school, and the criteria for these awards are based on community service, participation in school activities, academic achievements and employment. Applications are available in the Guidance Office to every senior in January and must be returned by the stated deadline for the seven-member scholarship committee to individually review each applicant. The committee presents their recommendations to the full Board of Directors for approval. The scholarships are presented to the recipients at the Annual Banquet. The recipients in 2023 were Josephine Jenne, Brendan Chrysler and Maria Stuhlman. Each recipient received a check for $3,000.00. Pictures and profiles of the winners will displayed at the Dunham Public Library in Whitesboro throughout the summer. The very popular and successful Annual Alumni Association's Golf Tournament and our receipt of scholarship donations have significantly contributed to the Association's ability to fund this award.

The Board, in recognition of the increasing needs for scholarship stipends, is continuing its focus on efforts to increase the scholarship fund. A greater number of scholarships and/or money awarded is the Associationís goal. We are thankful for the contributions from Association members and especially non-members who have supported the Scholarship fund.

While more is good, it carries with it the need for more ideas, experience, and commitment in managing and administrating a scholarship program. We welcome the participation of any alumni who want to share in the Boardís work!!!!!!
2024 Scholarship application coming soon


Thank you to all the golfers, sponsors, donors, & volunteers who made this years golf tournament a success!!
Annual Meeting - October 17, 2023
Annual Banquet - June 2, 2024


Anyone looking to support our alumni association can order a Blue & White Golf Umbrella for $15 (note: these can not be shipped, must be picked up) or Alumni vinyl stickers $5 please contact Linda Schmidt to purchase.

Those Receiving Emailed Newsletters: The emailed newsletters come from "John St. Pierre at Presto Print." DO NOT respond to that email address as it goes to the printer, NOT the Whitesboro Alumni Association. Since this is a massive emailing, be sure to check your email settings, junk mail folder, etc. if you have not received your newsletter by May 15th in the spring and October 31st in the fall! Also, check your subject line for information regarding your membership status.