SCHOLARSHIP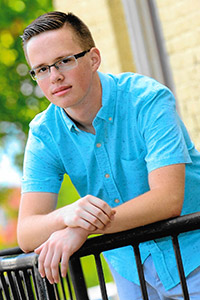 Spencer Wyman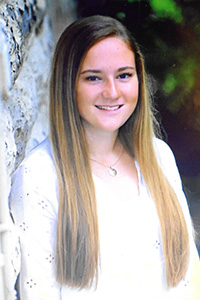 Samantha DeCondo

The Association has awarded 129 scholarships since 1974 to graduating seniors of The Whitesboro Central School District as of June 2019. These scholarships are awarded to seniors who are going to college or a vocational school, and the criteria for these awards are based on community service, participation in school activities, academic achievements and employment. Applications are available in the Guidance Office to every senior in January and must be returned by the stated deadline for the seven-member scholarship committee to individually review each applicant. The committee presents their recommendations to the full Board of Directors for approval. The scholarships are presented to the recipients at the Annual Banquet. The recipients in 2019 were Spencer Wyman, and Samantha DeCondo. Each recipient received a check for $3,000.00. Pictures and profiles of the winners will displayed at the Dunham Public Library in Whitesboro throughout the summer. The very popular and successful Annual Alumni Association's Golf Tournament and our receipt of scholarship donations have significantly contributed to the Association's ability to fund this award.

The Board, in recognition of the increasing needs for scholarship stipends, is continuing its focus on efforts to increase the scholarship fund. A greater number of scholarships and/or money awarded is the Associationís goal. We are thankful for the contributions from Association members and especially non-members who have supported the Scholarship fund.

While more is good, it carries with it the need for more ideas, experience, and commitment in managing and administrating a scholarship program. We welcome the participation of any alumni who want to share in the Boardís work!!!!!!


Annual Spring Banquet - Sunday June 7, 2020
Annual Golf Tournament - Saturday September 12, 2020
Annual Meeting - October 14, 2020


Snowbirds: Help us keep postage costs down -If you are regularly away for an extended period of time during the mailing of our Spring(April 15-30) or Fall(Oct 15-31) newsletters each year please provide the Association with an address to which we can redirect your newsletter to.